Welcome
Welcome to the website of Scottish artist
Jackie Henderson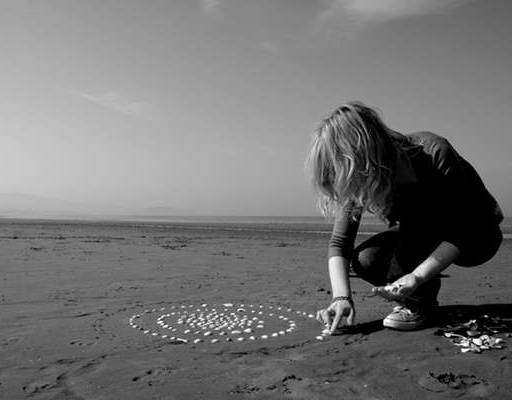 About the Artist
Jackie graduated in Contemporary Art Practice in 2014 and now finds herself living in Dunbar. Art has always been a large part of her life as she worked within various sectors bringing out her creative skills as a children's book illustrator, art therapist and self employed arts and crafts worker.
Before moving to Glasgow 10 years ago to complete her degree, Jackie found herself living in a farmhouse in rural Angus on the east of Scotland. Her environment is a constant source of inspiration and features heavily in her work, translating it into quirky observations.

Jackie's work is very autobiographical. Her still life studies are an appreciation of the moment, encouraging us to value the world we have around us and right in front of our eyes.

Her figurative pieces are observations and feelings transferred to the canvas and given space to breathe.
Working in acrylics, layers of colour are built up alternating paint and glaze, rubbing back to reveal previous layers of colour, so that what lies beneath is as important as what is visible on the surface. Textiles and collage are added to give yet another layer of interest and texture.

Jackie's work is sold in galleries throughout Scotland and online, selling to private collectors worldwide.
Latest News
Jackie is taking part in various shows throughout Scotland during spring and summer 2021:
As part of a two person show at the Strathearn Gallery in Crieff, Jackie will be exhibiting with fellow artist Philip Raskin, 24th April - 23rd May.
http://www.strathearn-gallery.com/exhibitions/389/jackie-henderson-and-philip-raskin
'New Beginnings' at the Whitehouse Gallery In Kirkcudbright 26th April.
https://www.whitehousegallery.co.uk/product-category/artists/
'Return To Light' at Coast Gallery in Dunbar, 2nd April - July 17th.
https://www.coastgallerydunbar.com/jackie-henderson
ONGOING SHOWS:

Strathearn Gallery, Crieff:
Annan Gallery, Glasgow
The Ballater Gallery, Ballater:

https://www.ballatergallery.co.uk/artists/42-jackie-henderson/works/
The Velvet Easel, Portobello:
https://velveteasel.co.uk/artist/jackie-henderson/
Green Gallery, Dollar:
https://www.greengallery.com/artists/jackie-henderson/
The Atelier Gallery, Edinburgh:
http://theateliergallery.co.uk/jackiehenderson/
Scotland Artists, Bothwell:
Morningside Gallery, Edinburgh
The Fotheringham Gallery

https://fotheringhamgallery.co.uk
The Whitehouse Gallery, Kirkcudbright
Coast Art Gallery, Dunbar
https://www.coastgallerydunbar.com/jackie-henderson